COVID-19 Situation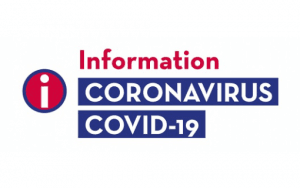 In order to organize visits to our property in complete safety and to comply with health rules, we implement a certain number of measures to protect your health and that of those around you.
We inform you of the measures implemented during our next visits:
Limit number of people for visits
Wearing a mandatory mask
Limitation of physical contact
Respect for physical distance
Hand cleaning with hydroalcoholic gel before and after the visits
Ventilation of the accommodation before and after the visits
Do not touch anything inside the accommodation
Disinfection of door handles and switches after each visit
(November 2020 Update)
As you are aware, we are once again living in exceptional times, as we try to combat the Covid-19 epidemic.
We are doing everything that we can to continue to offer our services as per usual.
Please be totally reassured that we are able continue as before, whilst of course, respecting all of the measures that are in place to prevent the spreading of the virus, continuing nevertheless, to maintain the quality of our services.
We are confident that we shall be able to do all of the above, whilst maintaining our usual high standards of service.
We shall continue to be available to you by telephone or by email, so please do not hesitate to contact us, as and when the need should arise.
We wish you well as we travel through these troubled times and for you and your family to sat safe.
The team RAP IMMOBILIER
---
Afin d'organiser les visites de nos biens en toute sécurité et de respecter les règles sanitaires, nous mettons en œuvre un certain nombres de mesures afin de préserver votre santé et celle de votre entourage.
Nous vous informons des mesures mises en place lors de nos prochaines visites :
Un nombre de personne limite pour les visites
Port du masque obligatoire
Limitation des contacts physiques
Respect de la distanciation physique
Nettoyage des mains au gel hydroalcoolique avant et après les visites
Aération des logements avant et après les visites
Ne rien toucher à l'intérieur des logements
Désinfection des poignées de portes et interrupteurs après chaque visite
(Mise à jour de novembre 2020)
Comme vous le savez, nous vivons à nouveau une situation exceptionnelle pour faire face à l'épidémie Covid-19.
Toute notre équipe se mobilise afin d'assurer la continuité de nos services.
Soyez donc assurés que nous restons totalement mobilisés sur nos missions, dans le respect des mesures imposées pour limiter la propagation du virus, tout en maintenant la qualité de nos services.
Nous restons présents à vos côtés et disponibles durant cette période difficile.
N'hésitez pas à nous contacter par mail ou par téléphone.
Nous vous souhaitons de traverser au mieux cette période compliquée , en prenant soin de vous et de vos proches….
L'équipe RAP IMMOBILIER